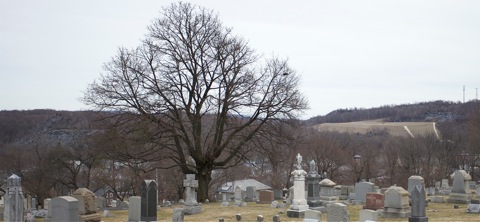 Bangor Pa from whence I came gray slate quarry town a slate dump like a noir english film
Slate dump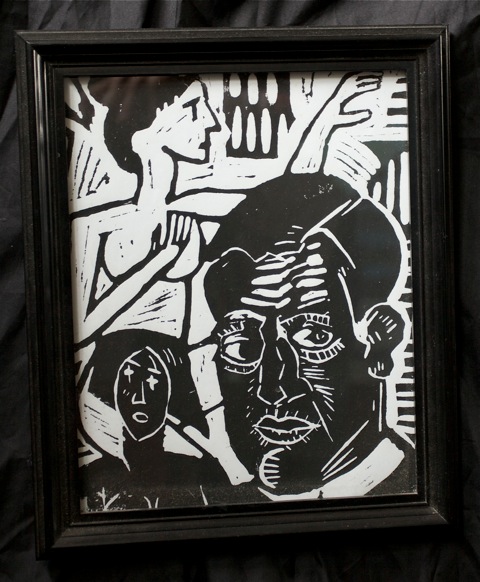 i like this guy and sometimes use linocuts it is german expressionism three of my grandparents spoke fluid german my parents were both in college at 16yrs old we had a vast library in our house in a village that only respected sports
my childhood living room.oil on board 30"x30"...downstairs there was the family business a Funeral Parlor I have every reason to be a little twisted a photographic memory wasted with terrible stuff, my family used me like a mule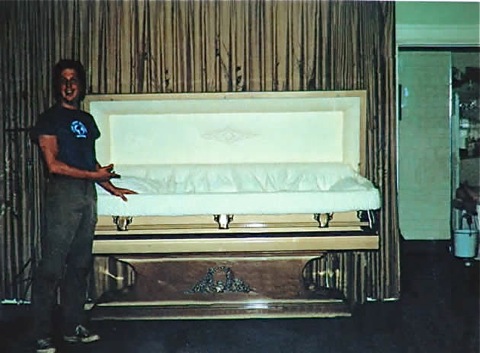 same day with renown sax guy George Young compartmentalize isn't a strong enough term
I like the bright side
Jersey Diner 4'x5' acrylic ...and out it comes it's red iron it is in everything it is neutral
in group pics like this one Urbanists the last innocents' 5'x6' acrylic.and my Nana would say a fat lot of good it does me.
I like dogs and kids and girls and vise versa the kid is Zach my nephews kid
I borrowed him at Easter so i could look human he enjoys my walking sticks they are also very popular among the close friends that are lucky enough to have them given to them because I love them its like having a third leg.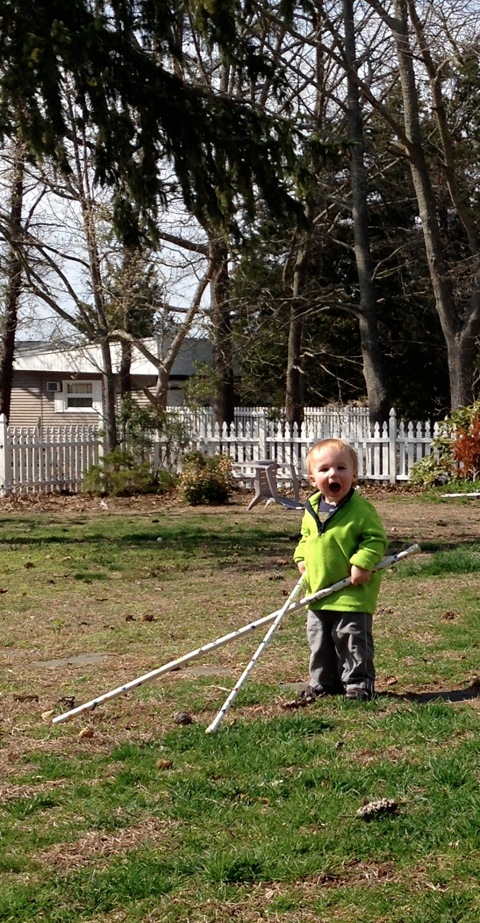 I am the only son in the third generation of a furniture and funeral business, a cradle to grave business,It's an important detail in my history because I never stopped working on my art, when I couldn't throw pots because of back injuries, I started to paint poorly but honestly without training in my own style I am not the best painter but i work hard and folks seem to know what i say visually and they like it or hate it either way a compliment.While in a plaster body cast for 4 months I used crayons nobody would bring me clay.
This is the first piece in clay i did after being in a body cast from my nipples to my knees for 4 months, that'll change the way you think.Before the cast I had a little herd of cattle and goats and sheep on my little farm pottery most of them having to be slaughtered, all identity being taken from me by a work accident at 24 don't be sure you really know me I bite hard.
Being a lousy student I never learned much 2d so at painting I am self taught.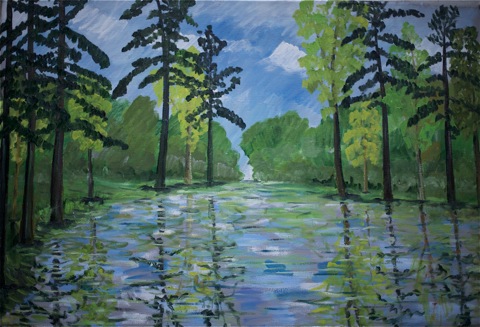 oil25 x36" after Doney

cartoon R. Doney I was doing an actual commercial art show one of maybe 5 ever and Bob did this pic and said to me and my girl at the time she was beautiful and a star pupil of his he said you use a model for these pots he really had a spectacular sense of humor very gruff
Photo Walter Wyckoff 1983 3 Generations of art ,a successful show featuring Peter Hayden siting Bob Doney my hair stylist, not actually he is my mentor and my dads buddy a great artist he could do anything we recently lost him great man great artist great father.His son Eric and I worked in the same direction for yrs he with music me visual he just died too extreme loss
acrylic 6'x6' I call this peice trying to feel better about home [in the back is a slag heap of slate].I was really lucky in my childhood and was taken under the wing by accomplished artists and musicians.I am a hard guy but sometimes I weep because my friends are older and I'm losing them and I loved them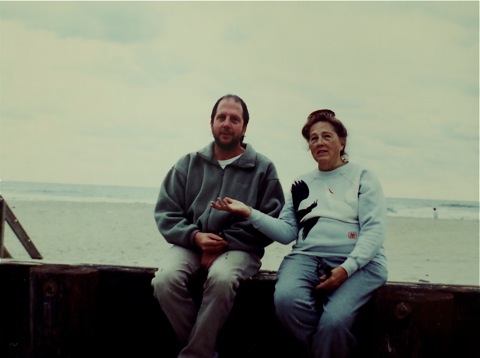 me and my mom
Since I was sixteen I just stayed in my studio and created or went to galleries and museums to study that for me is like church,I had a ball when a kid but always ended up in my shop studied my masters whether they are yours or not. Seems most the folks I grew up with didn't know what I was doing while they were playing, I was working, I was building a pottery studio in my Pop-Pops garage.Learned early that recognition or an audience didn't get my life's work done.

2005 Broome St. Gallery N.Y.C. juried at the New York Artists Equity.
1999-2001 -Martin on Pineapple Gallery, Sarasota, FL My studio in town was a store front and immediately was in the black go figure they liked my decorative thing,closed it after 911 had no idea it could have worked after that attack I'm a New York kinda guy and was shattered but the city is so strong the only people that can power thru that adversity.
1995 - The Stiener Gallery, Bal Harbor, FL
1994 - St. Peters Church, One man Show, NY
1987 - Rhinebeck Juried Craft Show, NY
1987 - American Crafts National History Museum, NY
1987 - Annual Invitational Pottery Show and Sale, Green Meadow Waldorf School, Spring Valley, NY

Sarasota Fl 2000
Photo R.Thomas

1983 - Three Generations Show Middle Earth Pottery, PA
1981 - One Man Show Middle Earth Pottery, PA
1979 - The Potter at Waterloo Village, NJ
1977 - Dotout Museum, Delaware Water Gap, PA
1977 - Honor Show Rochester Institute of Technology,


My creative process expands over three decades with the initial medium in clay. The influences in working with clay has given the paintings a unique prospective.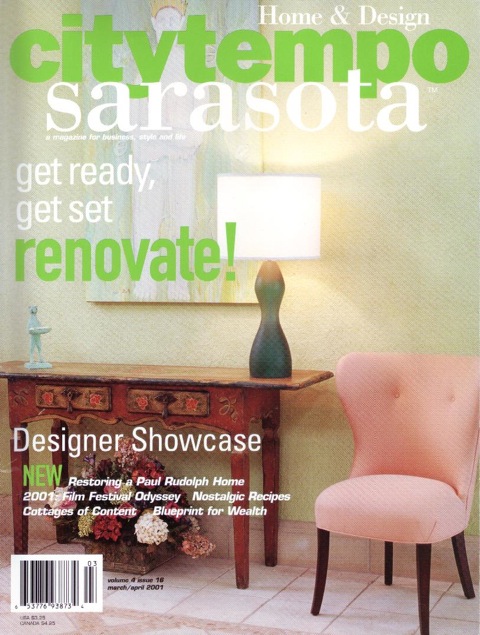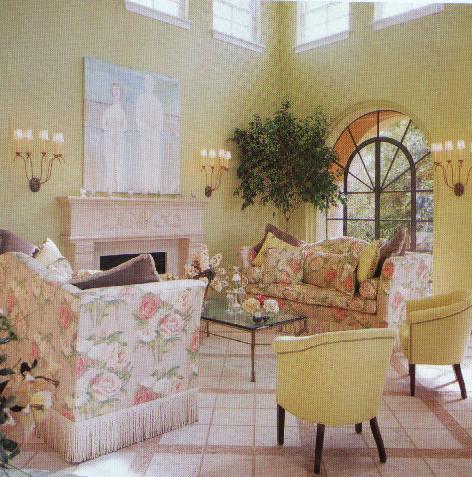 Sarasota Magazine
City Tempo
, is a Martin Hough original, titled: "
King Fisher XX.I have been at least infamous in several places