me,my pop pop,and my dad at the furniture store in Bangor Pa.after I just realized that I would leave there and produce art or die.I am still here but they are all gone
Every once in a while one of these photo collages' pop up don't know why I just go with it.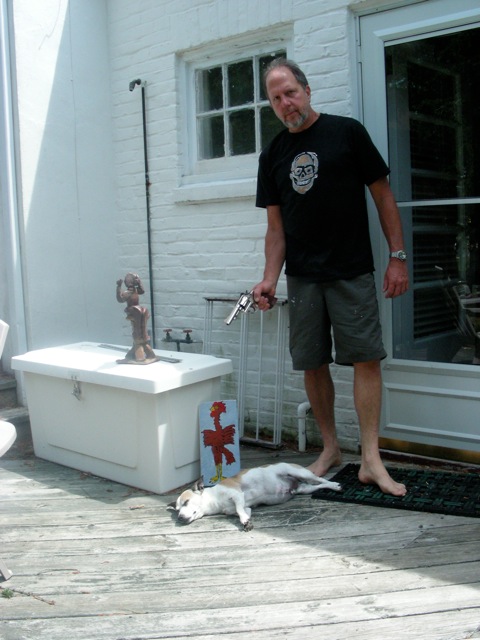 Good old Harold.I think his name was Michael Gross he was National Lampoon he made a front page that read if you don't buy this, I'll shoot this dog this is Harold he is not shot he is resting but it's stuck in my head
4'x6' acrylic Harold and Beatrice my dogs are in my dialog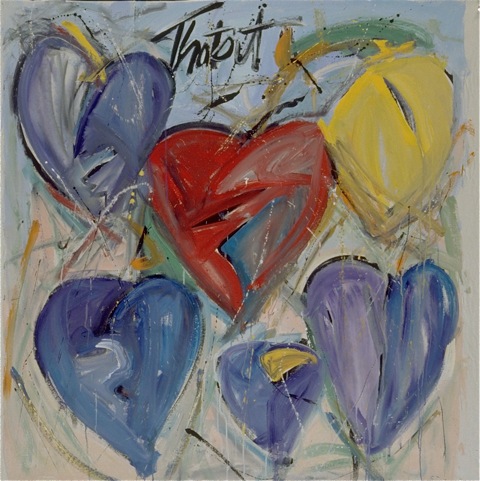 5' sq. did this the day my Mom died Thats' it
at beach with Charlotte my Mom
Soiree' at Dave Moons' apt. Central Park West. acrylic 24"x30" the last of Auntie Mame.Now Moons gone.Im burying the people I love, as an old man it makes me want to weep for myself because the friends I have known very few are as rich as me.